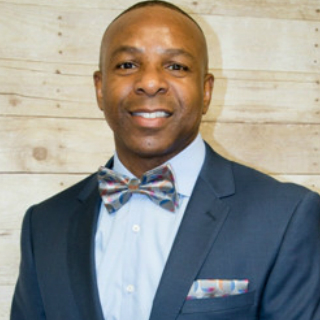 Thank you for taking time to learn about our church, our ministries, and our leadership. Bishop Clark understands the importance of knowing and sharing the foundational background of any organization. For this reason, we've written a brief biography of him.
Bishop Kelvin Clark is a man who has dedicated his life to serving others. His professional career includes over 26 years in the engineering industry and 26 years serving in ministry, with 23 of those years as the Founding Pastor of Greater Harvest Church. Prior to that, he served in the United States Navy for 4 years where he worked in the field of communications and received several outstanding achievement awards.

Prior to enlisting in the Navy, Bishop Clark studied at Louisiana State University, in Baton Rouge LA, which is his home city. After completing his enlistment in 1990, Bishop Clark moved to Houston, TX and enrolled in the University of Houston to study Process Engineering and Design. This paved the way for him to begin his professional career in the field of engineering.

Bishop Clark's pastoral training includes coursework through both Aenon Bible College in Indianapolis, IN and The College of Biblical Studies, located in Houston, Texas.

In April of 2016, Bishop Clark was honored for his service to the body of Christ and was awarded an Honorary Doctorate from St. Thomas Christian University. He was one of twenty-five pastors selected by the University for this award.

Bishop Clark is a man of integrity who presents the Word of God with simplicity and clarity, so that anyone can understand. He believes that all men and women can experience liberty through the saving grace of Jesus Christ. His life's mission has been to share the Word of God to all those who are open to listen.

Bishop Clark personally feels the greatest impact and most awarding preparation for the pastoral ministry is largely due to the great men and women whom the Lord assigned to his life. He will be forever grateful to them for their assistance in helping him to become the man God has chosen him to be.

Bishop Kelvin Clark shares his work in ministry and love of life with his wife of 34 years, Lady Tamara Clark.